Personnel
From sales and office management to engineering and manufacturing, Bilco's experienced staff assures that our customers receive the highest quality products and industry-leading service.
Randy Colen
CEO
Randy received a Bachelor of Science in Mechanical Engineering degree from Tulane University in 1983 and earned a Master of Business Administration from Babson College in Wellesley, Massachusetts in 1986.
After working as a mortgage banker, he joined Bilco as a sales representative in 1989. As Bilco grew, his role expanded to include managing the company's manufacturing operations. Today, as president, he is dedicated to managing and promoting the growth of Bilco Corporation.
Randy is a member of numerous professional builder associations throughout Texas. His civic involvement has included President of Legacy Senior Communities, Inc., Willow Bend location and President of Jewish Family Service of Greater Dallas.
Randy enjoys spending time with family, playing golf and traveling.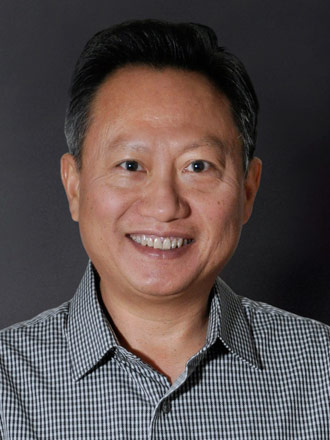 Steven Trieu
Head Engineer
Steven joined Bilco in 1994 as an engineering designer. In 1998, he assumed his current position where he oversees the design of plant expansions, automation systems and facilities.
A 1990 graduate of the University of Texas at Austin, he received a Bachelor of Science degree in electrical engineering. Prior to joining Bilco, Steven designed and installed steel processing equipment in the U.S., South America and Asia.
Steven's focus is on developing equipment and processes that will "produce better, more cost-effective products for our customers." He also working on high-efficiency equipment that will significantly reduce Bilco's carbon footprint and waste in the production process.
In his spare time, Steven enjoys home-improvement projects, travel, skiing and fishing.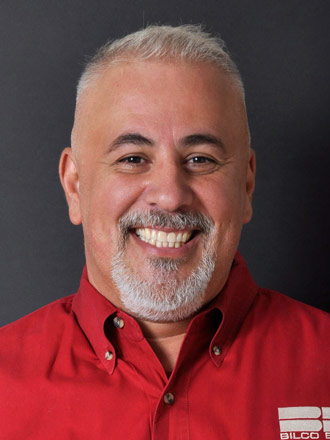 Gilbert Tamez
Plant Manager
Gilbert is a 1986 Graduate of West Mesquite High School.
He started his business management career as a production supervisor for Mrs. Bairds Bakeries in 1988 before joining Bilco as a production supervisor in 2000. Gilbert was promoted to Plant Manager in 2004.
Mixing an "old school" approach to his work with high-tech manufacturing knowledge of manufacturing, Gilbert uses his 30 years of experience to oversee Bilco's diverse manufacturing operations.
Gilbert believes in "Quality, Service, and Tradition" to make the best products in the industry.
When not working, Gilbert enjoys spending quality time with his family and friends, staying busy with outdoor activities, and taking in a movie whenever possible.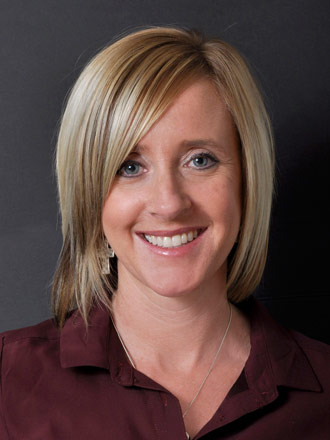 Brook Smith
Office Manager
Brook is a 1997 graduate of Red Oak High School.
She began her Bilco career in 2000 as a billing clerk and was promoted to Office Manager in 2010, handling many of the company's critical day-to-day business activities, including product shipping, production scheduling, order entry and payroll.
In her spare time, Brook enjoys spending time with her family and friends as well as traveling any chance she gets.
Rick Labrum
Controller
Rick was hired as Bilco's Controller in 2020 and is responsible for the company's financial aspects.
Rick received his Bachelor of Science in Accounting and his Masters of Accountancy from the University of South Florida in Tampa. He moved to Dallas, Texas, after graduating in 1995, and received his CPA license a year later. Rick worked for a local CPA firm for many years as a tax specialist. After leaving the CPA firm, he worked as the Controller for other manufacturing companies and gained more than 15 years of experience before becoming part of the Bilco team.
In his spare time, Rick enjoys spending time with his family, bowling, practicing karate, and watching the Dallas Cowboys.
Clay Colen
Sales Director
Clay received his Bachelor of Business Administration from St. Edward's University in Austin, Texas in 2015. He began his sales career after school in technology sales at SHI and joined Bilco in 2018 where he works under his father as the third Generation Colen.
Clay's current role as Director of Sales is to acquire new business and maintain current relationships through Bilco's exceptional custom service. He also oversees Bilco's Payroll and A/P.
In his spare time, Clay enjoys spending time with his friends and family and playing ice hockey.